Home Service App Development: Cost and Features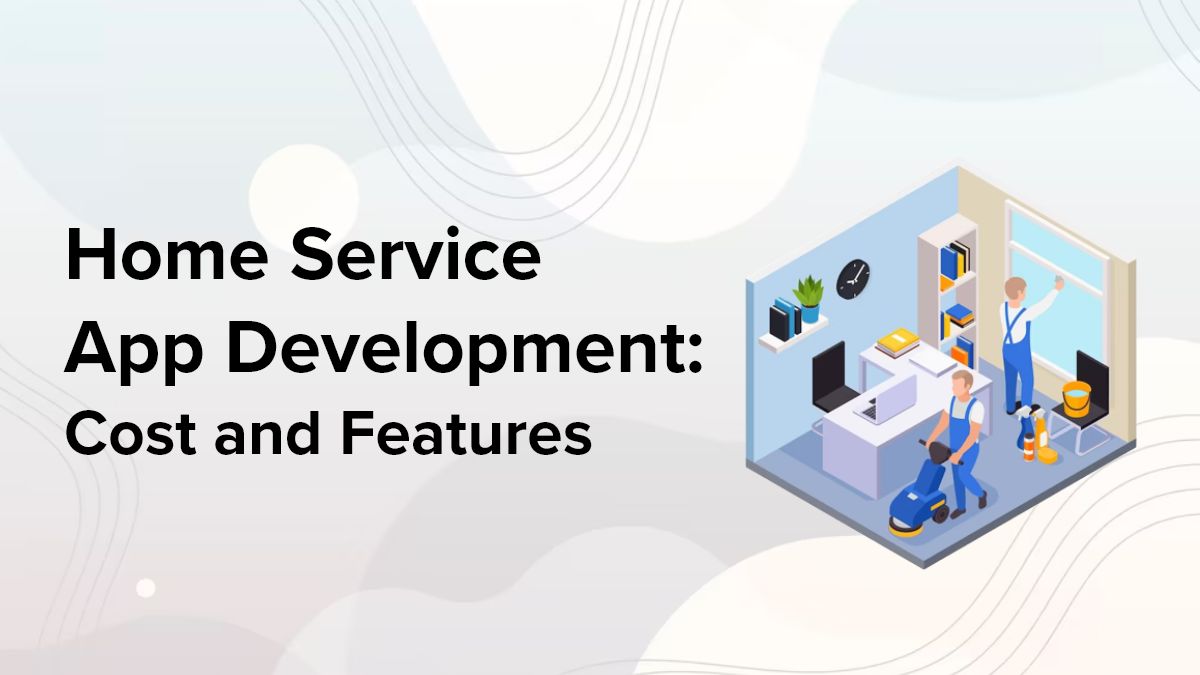 In today's fast-paced world, convenience is key. People are constantly looking for ways to simplify their lives and save time. One area where this is particularly evident is in the home services sector. From house cleaning to plumbing repairs, individuals are increasingly relying on mobile apps to connect them with reliable service providers. If you're considering venturing into the home service app market, this blog will guide you through the costs and essential features to ensure the success of your app.
Introducing Getwidget: Revolutionizing Home Services
Getwidget is a leading home service app development company that aims to connect service seekers with trusted professionals in their vicinity. By leveraging the power of technology, Getwidget streamlines the process of finding, hiring, and managing home service providers. Whether it's scheduling a cleaning appointment or fixing a leaky faucet, Getwidget is the go-to app for all home service needs.
Factors Affecting the Cost of Home Service App Development

App Complexity:
The complexity of your app plays a significant role in determining the development cost. Consider the number of features you want to incorporate, such as service provider profiles, real-time tracking, payment integration, customer reviews, and ratings. The more complex the app, the higher the development costs.
Design and User Interface:
An intuitive and visually appealing user interface is essential for a successful home service app. Investing in professional UI/UX design will enhance user experience and attract more users. The complexity of the design and the number of screens required will influence the overall cost.

Platform and Device Compatibility:
Decide whether you want to develop your app for a single platform (iOS or Android) or both. Additionally, consider whether you want to optimize your app for smartphones, tablets, or both. Developing multiple platforms and devices will increase the cost but also broaden your potential user base.
Also Read -  What Is Software Development Guide

Integration with Third-Party Services:
To provide seamless functionality, you may need to integrate your app with third-party services like payment gateways, map and location services, and messaging platforms. The complexity and number of integrations required will affect the overall cost.
Key Features of a Home Service App

User Registration and Profiles:
Allow users to create accounts and maintain profiles with personal information, contact details, and preferences. This feature enables personalized recommendations and improves the overall user experience.

Service Provider Listings:
Include a comprehensive directory of service providers, allowing users to browse and search for specific services based on their location, ratings, and reviews. Detailed provider profiles should showcase their expertise, availability, and pricing.

Real-Time Tracking:
Integrate GPS and mapping functionality to enable real-time tracking of service providers. This feature helps users track the arrival time and location of the provider, enhancing transparency and trust.

Secure Payment Integration:
Offer seamless and secure payment options within the app. Integrating popular payment gateways ensures hassle-free transactions and builds trust among users.

Ratings and Reviews:
Enable users to rate and review service providers based on their experiences. This feature promotes transparency, helps users make informed decisions, and encourages service providers to maintain high standards.

In-App Chat and Notifications:
Facilitate communication between users and service providers through an in-app chat system. Additionally, push notifications can be used to send important updates, reminders, and promotional offers to users.

Scheduling and Calendar Integration:
Allow users to schedule appointments based on their availability and synchronize them with their device's calendar. This feature helps users keep track of upcoming appointments and reduces scheduling conflicts.
Home Service App Development Cost Factor On-demand Home Services App Categories
On-demand home services apps are designed to connect users with various service providers who can fulfill their home-related needs. These apps typically offer a range of categories to choose from. Here are some common categories you might find in on-demand home services apps:

Cleaning Services: This category includes services such as house cleaning, deep cleaning, carpet cleaning, window cleaning, and post-construction cleaning.

Handyman Services: Handyman services cover a wide range of tasks, including plumbing, electrical work, furniture assembly, painting, carpentry, and general repairs.

Home Maintenance: This category focuses on regular maintenance tasks, such as gutter cleaning, lawn care, pest control, HVAC maintenance, pool cleaning, and snow removal.

Home Improvement: For larger home improvement projects, this category connects users with professionals like contractors, architects, interior designers, and renovation experts.

Appliance Repair: If you have a malfunctioning appliance, this category provides access to technicians who specialize in repairing and maintaining appliances like refrigerators, washers, dryers, ovens, and air conditioners.

Moving and Storage: This category includes services like packing, moving, loading, unloading, and storage solutions for individuals or families who are relocating.

Pet Care: For pet owners, this category offers services like dog walking, pet grooming, pet sitting, and veterinary care.

Beauty and Wellness: This category focuses on services like massage therapy, beauty treatments, haircuts, manicures, pedicures, and spa services that can be enjoyed in the comfort of your own home.

Home Security: This category provides services related to home security systems installation, maintenance, and monitoring, including CCTV cameras, alarm systems, smart locks, and security consultations.

Personal Services: This category includes personal assistance services such as personal shopping, meal preparation, event planning, virtual assistance, and elderly care.

These categories may vary slightly depending on the specific on-demand home services app you're using, but they generally cover a broad range of home-related needs.


Conclusion:

Developing a home service app like Getwidget can be a lucrative venture in today's digital age. By understanding the key factors that influence development costs and incorporating essential features, you can create a user-friendly platform that connects service seekers with trusted professionals seamlessly. Remember, investing in app development is an investment in your business's growth and success.

Partner with Getwidget to transform your home service app idea into reality. With our expertise and experience, we will help you create a feature-rich app that sets you apart from the competition. Getwidget is Your trusted partner for home service app development.
Contact us today to discuss your app development requirements and get a personalized quote. Simplify home services with Getwidget and revolutionize the way people find reliable service providers!